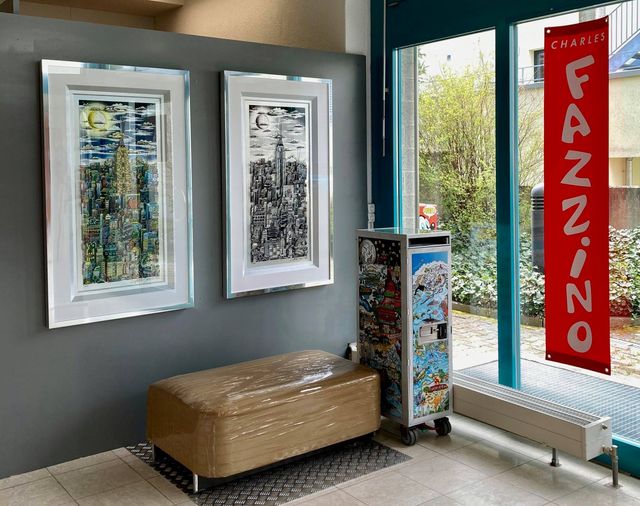 35 years Charles Fazzino in Switzerland
Im März 1988, also vor 35 Jahren, haben wir an der ARTEXPO in New York die ersten 3-D Graphiken bestellt.
Noch heute fasziniert uns Charles Fazzino (NY, geb. 1955) mit seinen fröhlichen und detailreichen 3-D Motiven aus aller Welt.
Dieses 0riginalwerk ONE WORLD THE CIRCLE OF LIFE ist Fazzino's grösste je realisierte Arbeit - es kann zurzeit bei uns besichtigt werden.
>>
see all Fazzino's
here
#CharlesFazzino   #Masterof3dPopArt   #artloftgalleryswitzerland   #Port_Biel_Bienne