Christo Project / Wrapped Trees Riehen / Basel / Switzerland (1997/98)

Wrapped Trees
«Wrapped Trees» in der Fondation Beyeler
Projekte von Christo sind nie Schnellschüsse. Logisch, schaut man sich die aufwendig inszenierten Verhüllungen an, für welche er berühmt ist. Für seine «Wrapped Trees» im Berower Garten der Fondation Beyeler waren es sage und schreibe 32 Jahre, die es zur Vorbereitung brauchte. Das Warten hat sich gelohnt. Heraus kam ein Gesamtkunstwerk bestehend aus 178 Bäumen, die den Park in eine mystische Landschaft verwandelten. Für jeden einzelnen Baum wurde ein Schnittmuster gefertigt. Durch die natürliche Beschaffenheit der Bäume wurde so jeder Baum zu einem individuellen Kunstwerk. Die Basler waren so begeistert, dass sie sogar selbst anfingen, ihre Bäume im Vorgarten in «Christo-Manier» zu kostümieren. Damit hat er im «Goschdyym»-verrückten Basel definitiv einen Nerv getroffen.
Christo wurde erstmals bekannt, als er sich 1960 der Gruppe «Nouveau Réalisme» anschloss. Offizielles Mitglied war er nie, nicht so wie die uns bestens bekannten Jean Tinguely und Niki de Saint Phalle. Wie die meisten Mitglieder der Gruppe konzentrierte sich auch Christo auf Objektkunst. Seine Passion war und ist das Verhüllen von Gegenständen verschiedenster Dimensionen.
Mit vollem Namen heisst Christ «Christo Wladimirow Jawaschew» und stammt ursprünglich aus Bulgarien. Seine Affinität zur Kunst wurde ihm in die Wiege gelegt. Christos Mutter war vor ihrer Heirat Generalsekretärin der Akademie der Schönen Künste in Sofia.
Commemorative Edition Portfolio, 2008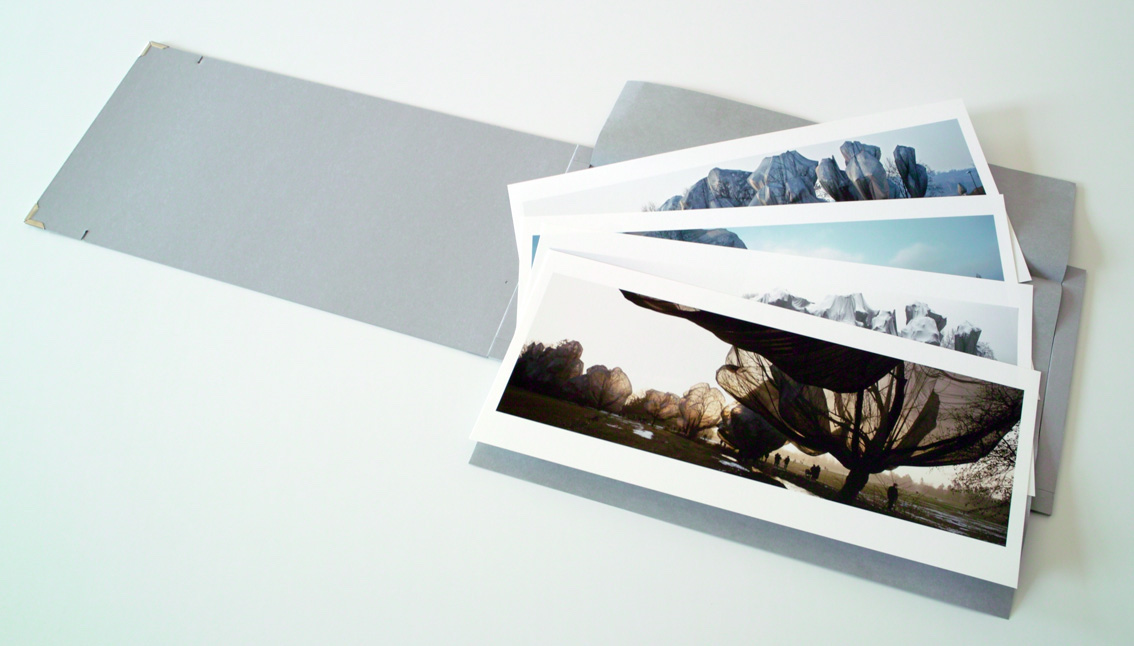 This Portfolio was made to celebrate the 10th Anniversary of the Christo Project 'Wrapped Trees' at the Fondation Beyeler in Riehen / Basel, Switzerland, 1997/98.
Content: 4 Photoprints on Silver Rag paper, paper size 36 x 70 cm, Limited Edition of 15, handsigned by Wolfgang Volz, Christo and Jeanne-Claude, with Certificate of Authencity.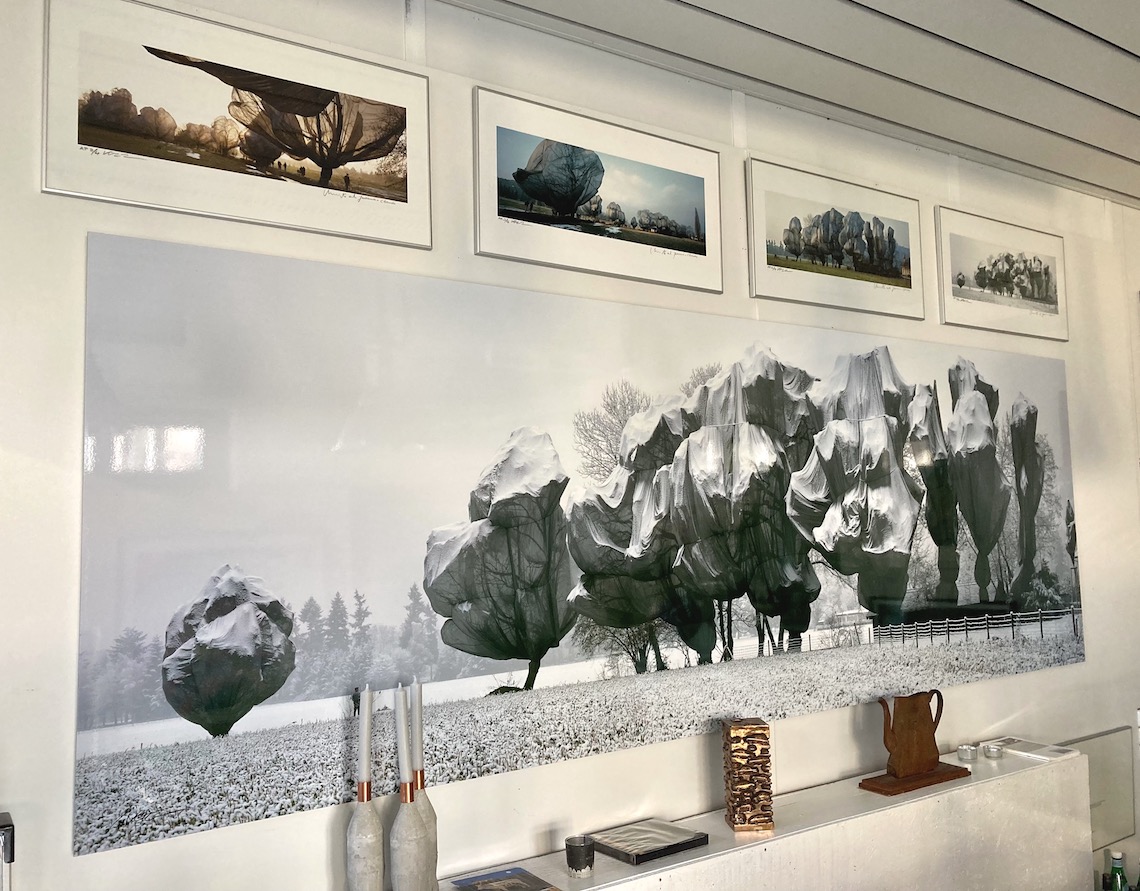 Gallery Installation